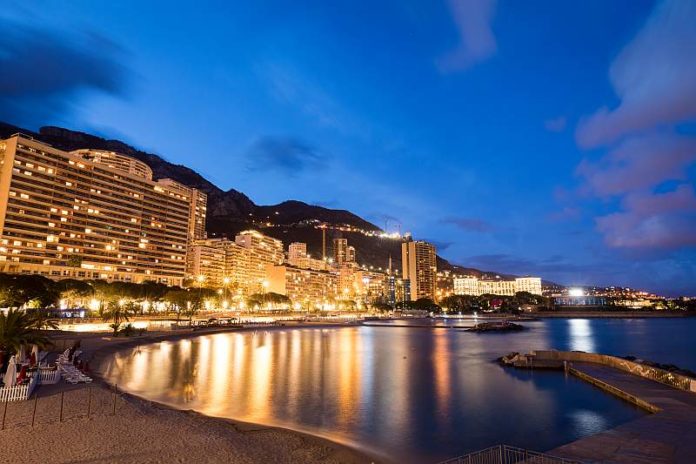 Powraca EPT Monte Carlo. Pierwszy festiwal po przerwie to ponad 30 turniejów. Ogłoszono już pełen harmonogram.
Świetnie poradzili sobie nasi pokerzyści w festiwalu EPT Praga. Triumfatorem Main Eventu został Grzegorz Główny, mieliśmy też zwycięstwa w turniejach bocznych. Być może już pod koniec kwietnia będziemy mogli emocjonować się kolejnymi występami Polaków – tym razem w EPT Monte Carlo.
PokerStars ogłosiło właśnie harmonogram festiwalu. Rozpocznie się on 28 kwietnia i potrwa do 7 maja. Miejscem rozgrywania będzie Casino Monte Carlo. Najniższe wpisowe wynosiło będzie zaledwie 330€, a najwyższe, czyli Super High Roller to aż 100.000€.
Pierwszym turniejem podczas festiwalu będzie Main Event France Poker Series. Rozpocznie się 28 kwietnia i będzie miał wpisowe 1.100€. Bardzo ciekawie zapowiada się turniej NLH Mystery Bounty, który będzie czwartym eventem festiwalu. Wpisowe to 10.200€, ale z tej kwoty 5.000€ wędrowało będzie do puli bounty. Każdy z graczy losował będzie później kopertę, w której znajdzie wartość bounty za wyeliminowanego rywala. Turniej ten startuje także 28 kwietnia. Nie będzie to zresztą jedyny taki event na tym festiwalu.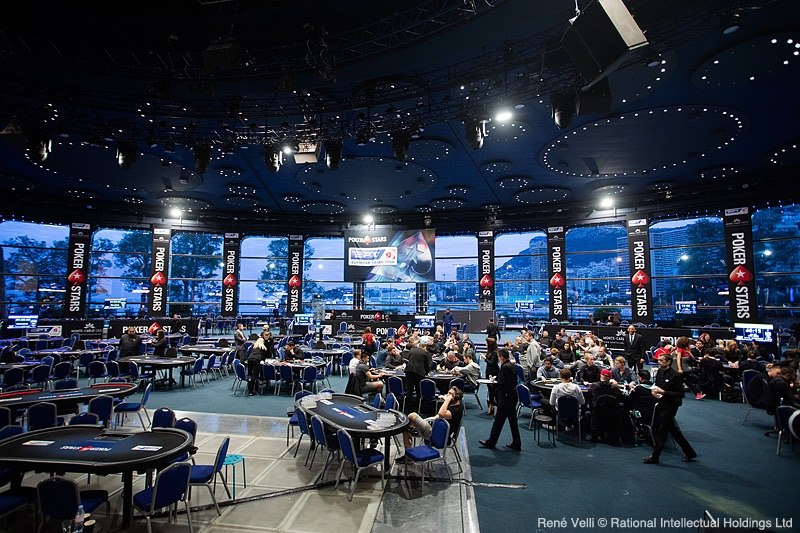 Main Event rozegrany zostanie w dniach 2 do 7 maja. Wpisowe do 5.300€. Gracze będą mogli zrobić jedno re-entry, a przewidziano dwie sesje startowe. Rejestracja będzie otwarta do rozpoczęcia drugiego dnia rywalizacji.
Ciekawie zapowiadają się oczywiście High Rollery. Najwyższe wpisowe ma Super High Roller. Potrwa od 1 do 3 maja, a buy-in to aż 100.000€. Event ten wywołuje zwykle spore emocje, bo rywalizują w nim najlepsi gracze z całego świata.
Harmonogram EPT Monte Carlo
Data
Numer turnieju
Event
Buy-In
Starting Stack
28 kwietnia – czwartek
12:00
#2

#2 – NL Hold'em – €1,100 Qualifier – 'Win Your Seat @ 50,000 chips' – Freezeout

€250
10,000
12:00
#1 (1/A)

#1 – NL Hold'em – FPS Main Event – Single Re-Entry Per Flight – 40 Minute Levels Day 1/A

€1,100
30,000
16:00
#3

#3 – NL Hold'em – €1,100 Qualifier – 'Win Your Seat @ 50,000 chips' – Freezeout

€250
10,000
19:00
#1 (1/B)

#1 – NL Hold'em – FPS Main Event – Single Re-Entry Per Flight – 30 Minute Levels Day 1/B

€1,100
30,000
20:00
#4 (day 1)

#4 – NL Hold'em – Mystery Bounty (€5,000 Mystery Bounty) – Single Re-Entry Day 1

€10,200
100,000
22:00
#5

#5 – NL Hold'em – Hyper Turbo – Freezeout

€550
20,000
29 kwietnia – piątek
11:00
#6

#6 – NL Hold'em – €1,100 Qualifier – 'Win Your Seat @ 50,000 chips' – Freezeout

€250
10,000
12:00
#1 (1/C)

#1 – NL Hold'em – FPS Main Event – Single Re-Entry Per Flight – 40 Minute Levels Day 1/C

€1,100
30,000
12:30
#4 (Final)

#4 – NL Hold'em – Mystery Bounty (€5,000 Mystery Bounty) – Single Re-Entry Final

€10,200
100,000
18:00
#7

#7 – NL Hold'em – Qualifier to any €25,000 – SEAT ONLY – Unlimited Re-Entry

€2,650
15,000
18:00
#1 (1/D)

#1 – NL Hold'em – FPS Main Event – Single Re-Entry Per Flight – 20 Minute Levels Day 1/D

€1,100
30,000
22:00
#8

#8 – NL Hold'em – Hyper Turbo Knockout (€500) – Freezeout

€1,050
20,000
30 kwietnia – sobota
12:00
#10

#10 – 8-Game – Three Entries Maximum

€550
50,000
12:00
#9

#9 – EPT Main Event Qualifier – 'Win Your Seat @ 50,000 chips' – SEAT ONLY – Freezeout

€1,200
10,000
12:00
#1 (day 2)

#1 – NL Hold'em – FPS Main Event – Single Re-Entry Per Flight – Day 2

€1,100
30,000
12:30
#11

#11 – NL Hold'em – Unlimited Re-Entry

€25,000
100,000
12:30
#12 (1/A)

#12 – NL Hold'em – FPS Cup – Single Re-Entry Per Flight – Play to 5% Day 1/A

€550
30,000
16:00
#13

#13 – EPT Main Event Qualifier – 'Win Your Seat @ 50,000 chips' – SEAT ONLY – Freezeout

€1,200
10,000
19:00
#12 (1/B)

#12 – NL Hold'em – FPS Cup – Single Re-Entry Per Flight – Play to 5% Day 1/B

€550
30,000
22:00
#14

#14 – NL Hold'em – Hyper Turbo Knockout (€1,000) – Freezeout

€2,100
20,000
1 maja – niedziela
10:00
#101

#101 – Online Qualifer Freeroll (Restricted Entry) – One €1,100 FPS Main Event Seat + Cash Prizes

€0
10,000
11:00
#15

#15 – NL Hold'em – Qualifier to FPS High Roller #16 – 'Win your seat @ 100,000 chips' – SEAT ONLY – Unlimited Re-Entry

€250
10,000
12:00
#16 (day 1)

#16 – NL Hold'em – FPS High Roller – Single Re-Entry Day 1

€2,200
30,000
12:00
#1 (day 3)

#1 – NL Hold'em – FPS Main Event – Single Re-Entry Per Flight – Day 3

€1,100
30,000
12:30
#17 (day 1)

#17 – NL Hold'em – EPT Super High Roller – Unlimited Re-Entry Day 1

€100,000
250,000
14:00
#12 (Final)

#12 – NL Hold'em – FPS Cup – Single Re-Entry Per Flight – Play to 5% Final

€550
30,000
20:00
#18

#18 – EPT Main Event Qualifier (€1,000 Bounty) – 'Win Your Seat @ 50,000 chips' – SEAT ONLY – Freezeout

€2,300
10,000
22:00
#19

#19 – NL Hold'em – Hyper Turbo – Freezeout

€1,050
20,000
2 maja – poniedziałek
11:00
#20

#20 – EPT Main Event Qualifier – 'Win Your Seat @ 100,000 chips' – SEAT ONLY- Unlimited Re-Entry

€600
10,000
12:00
#21 (1/A)

#21 – NL Hold'em – EPT Main Event – Single Re-Entry Day 1/A

€5,300
30,000
12:00
#22

#22 – NL Hold'em – Seniors – Single Re-Entry

€1,100
50,000
12:00
#16 (Final)

#16 – NL Hold'em – FPS High Roller – Single Re-Entry Final

€2,200
30,000
12:00
#1 (Final)

#1 – NL Hold'em – FPS Main Event – Single Re-Entry Per Flight – Final Day

€1,100
30,000
12:30
#17 (day 2)

#17 – NL Hold'em – EPT Super High Roller – Unlimited Re-Entry Day 2

€100,000
250,000
20:00
#23

#23 – EPT Main Event Qualifier – 'Win Your Seat @ 50,000 chips' – SEAT ONLY – Freezeout

€1,200
10,000
22:00
#24

#24 – NL Hold'em – Hyper Turbo Knockout (€500) – Freezeout

€1,050
20,000
3 maja – wtorek
11:00
#25

#25 – EPT Main Event Qualifier – 'Win Your Seat @ 100,000 chips' – SEAT ONLY- Unlimited Re-Entry

€600
10,000
12:00
#21 (1/B)

#21 – NL Hold'em – EPT Main Event – Single Re-Entry Day 1/B

€5,300
30,000
12:30
#26

#26 – NL Hold'em – Unlimited Re-Entry

€50,000
100,000
12:30
#27 (day 1)

#27 – PL Omaha – Single Re-Entry Day 1

€1,650
50,000
12:30
#17 (Final)

#17 – NL Hold'em – EPT Super High Roller – Unlimited Re-Entry Final

€100,000
250,000
18:00
#28

#28 – NL Hold'em – Qualifier to any €25,000 – SEAT ONLY – Unlimited Re-Entry

€2,650
15,000
22:00
#29

#29 – NL Hold'em – Hyper Turbo Knockout (€1,000) – Freezeout

€2,100
20,000
4 maja – środa
11:00
#30

#30 – NL Hold'em – Qualifier to #34 (Mystery Bounty) – 'Win Your Seat @ 100,000 chips' – SEAT ONLY – Unlimited Re-Entry

€350
10,000
12:00
#27 (Final)

#27 – PL Omaha – Single Re-Entry Final

€1,650
50,000
12:00
#21 (day 2)

#21 – NL Hold'em – EPT Main Event – Single Re-Entry Day 2

€5,300
30,000
12:30
#31

#31 – NL Hold'em – Unlimited Re-Entry

€25,000
100,000
14:00
#32

#32 – PL Omaha – Single Re-Entry

€5,200
50,000
14:00
#33

#33 – NL Hold'em – Qualifier to #34 (Mystery Bounty) – 'Win Your Seat @ 100,000 chips' – SEAT ONLY – Unlimited Re-Entry

€350
10,000
16:00
#34 (day 1)

#34 – NL Hold'em – Second Chance – Mystery Bounty (1,000 Mystery Bounty) – Unlimited Re-Entry Day 1

€3,000
30,000
22:00
#35

#35 – NL Hold'em – Hyper Turbo Knockout (€5,000) – Freezeout

€10,150
20,000
5 maja – czwartek
10:00
#102

#102 – Online Qualifer Freeroll (Restricted Entry) – One €5,300 EPT Main Event Seat + Cash Prizes

€0
10,000
12:00
#37

#37 – NL Hold'em – Qualifier to any €25,000 – SEAT ONLY – Unlimited Re-Entry

€2,650
15,000
12:00
#38

#38 – H-O-R-S-E – Three Entries Maximum

€550
50,000
12:00
#21 (day 3)

#21 – NL Hold'em – EPT Main Event – Single Re-Entry Day 3

€5,300
30,000
12:30
#36 (day 1)

#36 – NL Hold'em – EPT High Roller – Single Re-Entry Day 1

€25,000
50,000
13:00
#39 (day 1)

#39 – NL Hold'em – Freezeout Day 1

€2,200
20,000
13:00
#34 (day 2)

#34 – NL Hold'em – Second Chance – Mystery Bounty (1,000 Mystery Bounty) – Unlimited Re-Entry Day 2

€3,000
30,000
19:00
#40 (1/A)

#40 – NL Hold'em – Deep Stack – Unlimited Re-Entry – Play to 5% Day 1/A

€550
50,000
22:00
#41

#41 – NL Hold'em – Hyper Turbo – Freezeout

€1,050
20,000
6 maja – piątek
12:00
#40 (1/B)

#40 – NL Hold'em – Deep Stack – Unlimited Re-Entry – Play to 5% Day 1/B

€550
50,000
12:00
#34 (Final)

#34 – NL Hold'em – Second Chance – Mystery Bounty (1,000 Mystery Bounty) – Unlimited Re-Entry Final

€3,000
30,000
12:00
#21 (day 4)

#21 – NL Hold'em – EPT Main Event – Single Re-Entry Day 4

€5,300
30,000
12:30
#39 (Final)

#39 – NL Hold'em – Freezeout Final

€2,200
20,000
12:30
#36 (day 2)

#36 – NL Hold'em – EPT High Roller – Single Re-Entry Day 2

€25,000
50,000
14:00
#42 (day 1)

#42 – NL Hold'em – Deep Stack – Single Re-Entry Day 1

€2,200
50,000
18:00
#40 (1/C)

#40 – NL Hold'em – Deep Stack – Unlimited Re-Entry – Play to 5% Day 1/C

€550
50,000
19:00
#43 (day 1)

#43 – NL Hold'em – Unlimited Re-Entry Day 1

€25,000
100,000
22:00
#44

#44 – NL Hold'em – Hyper Turbo Knockout (€1,000) – Freezeout

€2,100
20,000
7 maja – sobota
12:00
#45

#45 – NL Hold'em – Unlimited Re-Entry

€330
50,000
12:00
#42 (Final)

#42 – NL Hold'em – Deep Stack – Single Re-Entry Final

€2,200
50,000
12:00
#40 (Final)

#40 – NL Hold'em – Deep Stack – Unlimited Re-Entry – Play to 5% Final

€550
50,000
12:00
#21 (Final)

#21 – NL Hold'em – EPT Main Event – Single Re-Entry Final

€5,300
30,000
12:30
#43 (Final)

#43 – NL Hold'em – Unlimited Re-Entry Final

€25,000
100,000
12:30
#36 (Final)

#36 – NL Hold'em – EPT High Roller – Single Re-Entry Final

€25,000
50,000
14:00
#46

#46 – NL Hold'em – 6 Handed – Unlimited Re-Entry

€2,100
50,000
17:00
#47

#47 – NL Hold'em – 6 Handed – Unlimited Re-Entry

€5,200
50,000
19:00
#48

#48 – NL Hold'em – Last Chance Super Hyper Turbo – Freezeout

€1,050
50,000
"High Stakes Poker" – aktywna Jennifer Tilly przegrywa wielkie pule, pechowe asy Brunsona